Westminster Village Kentuckiana
Compassionate Care for the Mind, Body, and Soul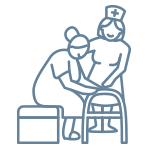 We are looking for enthusiastic and caring individuals to join our team. We have openings for a variety of positions and are looking forward to meeting you. Please submit your resume and we'll be in touch soon!
Resources
Answering Your Questions
Westminster Village Kentuckiana is a Medicare-certified 94-bed skilled nursing and assisted living facility that provides high-quality care tailored to each resident's individual needs.
Get Started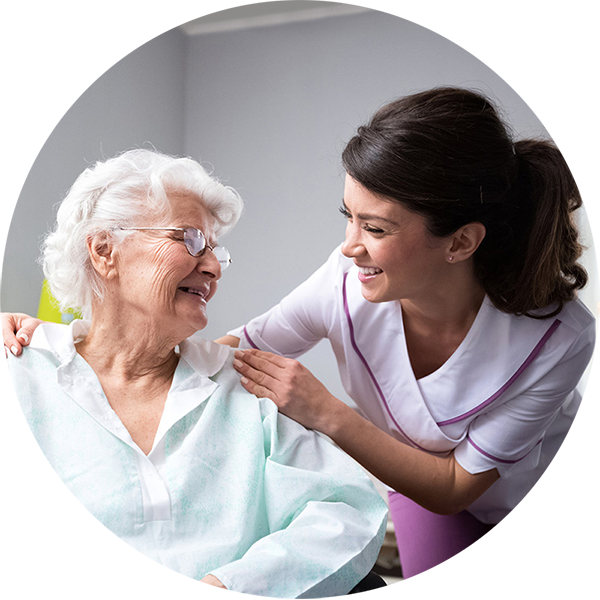 TESTIMONIALS
What People Are Saying
Sheila G.
"My father is in much better health living at WM than at his former home in KY. His diabetes is managed, his medication is accurate, his skin and hair are clean/well-kept and his mind is stimulated from the variety of activities. Most of all he is safe. We are thankful for the staff at Westminster Healthcare."
Julia R.
"My dad has lived there for four years and he loves it. I love visiting him there and can definitely see myself calling Westminster my home one day."
Karen K.
"My mother, Ann, loved living here for the last five years of her life. I am so grateful to WV -residents and staff- who were like one big family to Mama. I was always reassured that she was in a safe, caring environment. Thank you!"
Melia B.
"When my grandma had to move out of her assisted living apartment suddenly because she had a sudden decline, I called Westminster. From admissions, to social work, to nursing, I was able to move her in within hours. They provided our family a private room to spend time with her during her finals days. The amount of respect that was shown to our family and to my grandma will never be forgotten❤️"
Lacosta S.
"Lots of space, big apartments with a beautiful lake and caring staff."
Tiffany M.
"They take care of my dad very well. Every time I go and see him, he is as happy as he can be. Thank you for taking care of my dad."
Cheryl B.
"My father was a resident there for several years. Words can't express just how grateful I am for all of you that took care of him. You made him laugh. If he got sick, you were on top of it. You called me and you made sure he got the care he needed. The bottom line is – you cared. For that I will always be grateful."
Hours
M-F: 10am – 9pm
S-S: 8am – 10pm